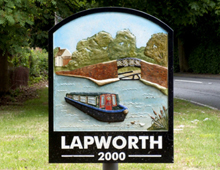 Grants to Local Organisations
The Charity's governing document determines that grants are made to the Churchwarden's of St Mary's, Lapworth, the Churchwardens of St Thomas's, Nuthurst and the Lapworth Educational Foundation.
The Charity makes grants to other local Organisations including:
Lapworth School, Elderberries, Little Oaks Preschool, Lapworth Old People's Association.
For more information on any of these grants, please contact the Secretary/Administrator or use the forms provided.
An application form is available to download here.